Summer Newsletter 2016 Back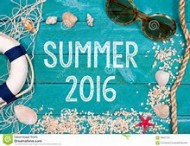 What's New?
Integrated Review
The new two year old integrated Health and Education review have started here at the nursery. This replaces the two year old review you would have previously had at clinic. All children between the age of two and two and a half will be invited to take part. We now have our own designated Health Visitor, Nicky Birkby and link professional, Vicky Smith. If any parents, with children of all ages, would like to discuss any issues i.e. sleeping, feeding, behavior this can be arranged though our SENCO Janet Beaman.
Staff News:
We would like to welcome Lauren Hammond to the team, Lauren is a Level 3 Nursery Practitioner and will be working in the Pre-school room.
Welcome Back!
Beth returned to work in June after enjoying her maternity leave with baby Josh and her son Oliver. Its good to have you back Beth and welcome to Josh as a new addition to the baby room.
We are also looking forward to the return of Tracey who is due to return to Nursery in October along with baby Maya who will be starting in the baby room.
Goodbye!
We are sad to say goodbye to Tori and Amanda this summer as they couldn't pass up fabulous opportunities to embark and adventures abroad. Good Luck girls you will be missed.
Congratulations!
Its been a season of weddings for our ladies here at the nursery, we would like to wish a big congratulations and best wishes for the future to:
Mrs Tracey & Mr Mike New
Mrs Jennie & Mr Mike Hope
Mrs Jessica & Mr Graham Mannion
Baby News!
We would also like to wish a big congratulations to Becky McGee who is expecting her first child due in December. Good luck Becky we cant wait to meet your bundle of joy.
Transition to Primary School
Here at the Nursery we do everything we can to ensure that the children have a smooth transition from the Nursery setting to Primary School, as we know this can be a difficult time for both parents and children. All of the primary school teachers are invited into the nursery and visits to the new schools are also arranged along with lots of behind the scenes preparation with the children. This is done in order to build relations with the new class teacher and also for the children to familiarise themselves with their new settings. If you have any concerns regarding your child's transition do not hesitate to speak to a member of staff.
Lets Talk About You!
To help us get to know you and your children we have been asking that parents and guardians send in their pictures of any outings, trips, special occasions and holidays. These will then be displayed on our white board and the children will be given the opportunity to chat about their experiences. The children thoroughly enjoy sharing their experiences and this in turn helps them gain confidence. Please send e-mails to the following address: rooms@ashhousedaynursery.co.uk with your child's name so it can be directed to the appropriate key worker.
Just a little reminder:
We do everything to ensure that the children are happy warm dry and protected at all times but we need your help to make this a little easier. Please make sure your child has what they need for their day in nursery, bearing in mind we do like to get outdoors frequently.
SUMMER IS HERE!
Please ensure your child is dressed appropriately for the weather. We ask that you bring in sun cream and a hat to be left here at nursery during the summer months.
Every child has a peg, a bag of essentials can be left in nursery and replenish as and when necessary. We suggest the following items to be kept in their bags:
Checklist for your child's nursery bag:
Spare clothes
Spare underwear
Coat/Jacket
Wellies
Slippers
Sun Tan Lotion
Sun Hat
Nappies
Wipes
Please ensure that all items are clearly labeled with your child's name.
Extra Sessions
Please note if you require any extra sessions for your children over the summer holidays please speak your child's key worker or room leader.
Extra sessions are available and charged at:
£24.00 half day session: 7:30am - 1:00pm or 1:00pm - 6:30pm.
£37.00 full day session: 7:30am - 6:30pm.
Children Funded by Early Years Entitlement
We would like to remind parents/guardians that the Early Years Entitlement for 2, 3 & 4 year olds allows children 15 hours per week within the nursery, funded by the government. Sessions have been agreed with each parent and we would appreciate if the drop off and collection times are adhered to as children being brought into the nursery early or being collected late is becoming and increasing problem.
Parking
We would like to ask parents and guardians to be considerate of our neighbours and other parents when collecting and dropping children off. Whilst we appreciate this can be a busy and stressful time often working against the clock, this does not excuse people from blocking the drive way or our neighbours drive ways. We are aware that there is limited parking space but in the interest of safety please park nearby and take a short walk if the car park or directly outside is already occupied.